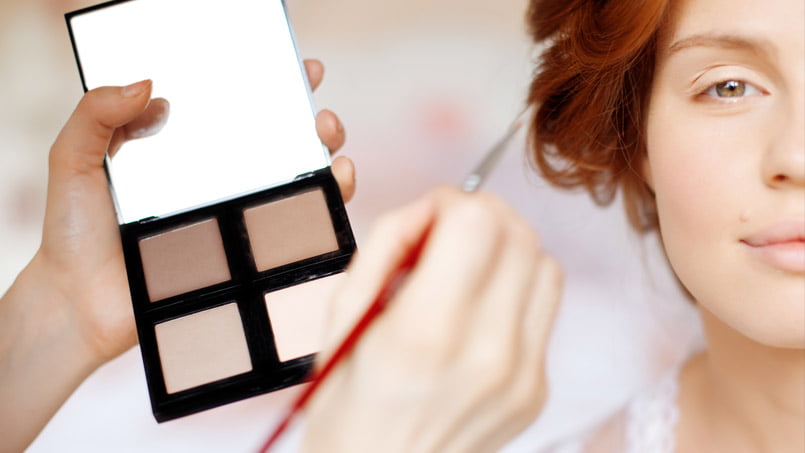 21 Oct

Create The Ultimate Smokey Eye

Who doesn't love a good smokey eye, whether it be for a night out or just an update to your look, here's a simple step by step into the classic celeb approved look!

Step 1. First, apply a creamy concealer onto your eyelid. This creates a smooth canvas for your eye shadow to stick to.

Step 2. Now, sweep a pressed powder over your entire eyelid to minimize a crease in the eye shadow.

Step 3. Take a black eye pencil and trace your top lash line from the inner corner to the outer. Then, use the same pencil to line your lower lashes. An added trick to create that undone look: smudge the liner using a blending brush, cotton tip or your finger tip.

Step 4. To create the classic charcoal look, start by sweeping the lightest color eye shadow across your entire lid.

Step 5. Now take the medium shade and start to blend it halfway across your eyelid. Blend your shadow upward and outward into the crease of your eyelid.

Step 6. Try using a blending brush, sweep the darkest shade into the outer corner of the eye and the crease to create a dark, intense shadow for the ultimate smokey appeal.

Step 7. Highlight your angles and create contrast by dusting a small amount of the lighter shadow over your brow bone.

Step 8. To balance the intensity of your upper lid, take the darkest shade and sweep a little just under your eye close to your bottom lash line.

Step 9. Now it's time to get to the blending! Use your brush to blend your shadow and buff out harsh lines, working towards the outer corner of your eye.

Step 10. Finish off the look with an intense, jet black mascara to play up those lashes!

Voila! Once you have mastered the smokey eye, try playing with purple, green or brown hues!